LEXINGTON, KENTUCKY (August 31, 2023) — The AVCA is proud to announce its 10th group of Junior Beach All-Americans. This year, 22 athletes make the list, eight on both the first and second teams, as well as six honorable mention selections.
The 2023 All-Americans include players from seven states. California leads the way with eight, followed by Texas with six, and Georgia with three. Rounding out the list are two players from Arizona and one All-American each from Florida, North Carolina, and Ohio.
Leading the pack in college commitments from this year's honorees are Arizona with four and Florida State with three.
The Junior Beach All-America Committee, who selected the teams, included Jeff Smith (chairperson, 692 Beach — West Coast), Wayne Gant (Great American Volleyball — East Coast), Steve Bishop (USA Volleyball-Florida Region — East Coast), Andrew Bennett (Tamarack Beach Volleyball Club — West Coast), Ryan Mariano (RPM Sand — West Coast), Bryan Jones (Southern Sand Select — Southeast), Marlee Rice (AAU — West Coast), Jason Kaiser (210 Beach Volleyball — Central), Ashley Ivy (Austin Juniors — Central), and Patty Dodd (MB Surf — West Coast).
FIRST-TEAM ALL-AMERICANS
ALEX ADISHIAN (MBsand)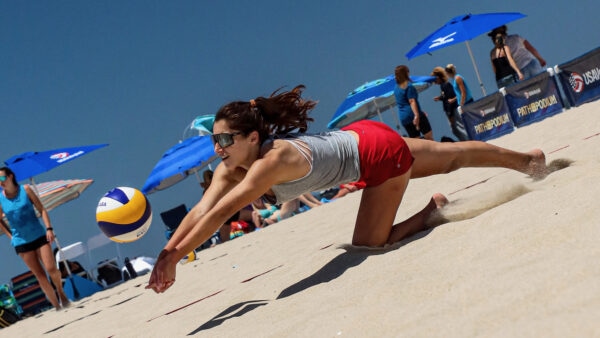 Hometown: Manhattan Beach, CA
College Commitment: California
Notable Tournament Finishes: 2023 BVCA Pairs Nationals (1st), 2023 BVCA Challenge (1st), 2023 CBVA Open (1st)
Was MBsand's most improved player in 2022-23
She and fellow first-team All-American Zoey Henson formed a highly successful pair that won many tournaments
Mike and Patty Dodd, MBsand Volleyball Club
"Alex won the 18U BVCA Nationals Pairs and Challenge with MBsand teammate Zoey Henson. Alex is in phenomenal shape and she is a relentless competitor. She is highly skilled at all the fundamentals and is a supportive partner."
MADISON GOELLNER (Madsand)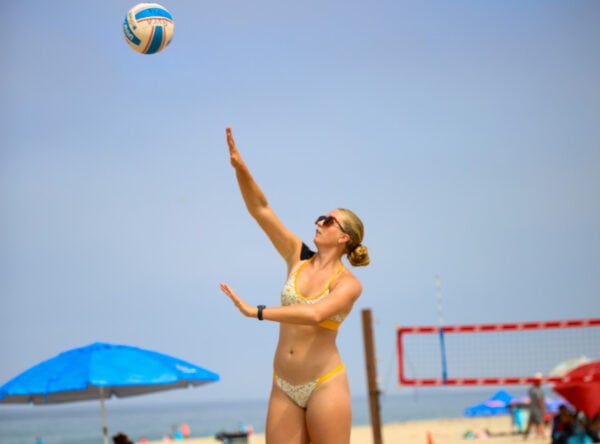 Hometown: Rockwall, TX
College Commitment: USC
Notable Tournament Finishes: 2023 BVCA Pairs Nationals (2nd), 2023 Madsand Invitational (2nd), 2022 BVCA Club Dual Nationals (1st), 2022 AAU Nationals (2nd)
Played for the Madsand for four years and took home her first gold medal as winner of the 2019 U14 AVP national championship
Helped her club win the 2022 BVCA Championship and has been part of the USAV National Development Training Program for two years (2021-23)
T.J. Staples, Madsand
"Madison came onto the Juniors Beach scene in 2018 and was a natural from the start. Her high coordination and reach has made for a lethal combination, whether she is serving, attacking, or blocking. It is her work ethic and approach to personal growth that really shines, and that will take her far at the collegiate level."
ZOEY HENSON (MBsand)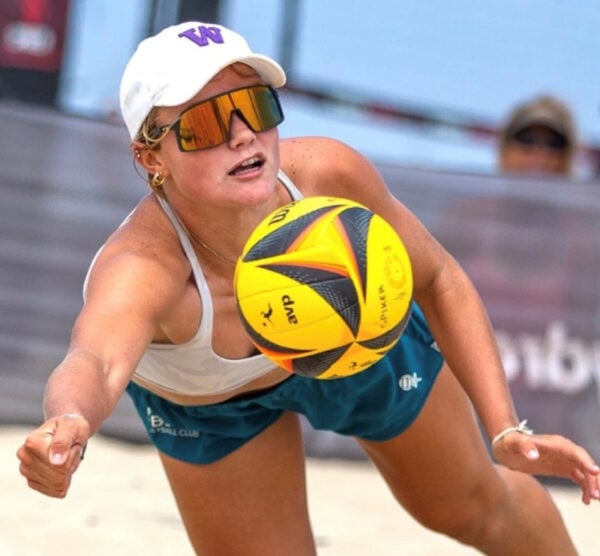 Hometown: Cypress, CA
College Commitment: Washington
Notable Tournament Finishes: 2023 BVCA Pairs Nationals (1st), 2023 BVCA Challenge (1st), 2022 BVCA Nationals-Open (1st)
Was the MVP at the BVCA Challenge in San Bernardino
Made the 2022 Girls Beach Fab 50 list from VolleyballMag.com
As a junior player, won the CBVA open twice
Mike and Patty Dodd, MBsand Volleyball Club
"Zoey is a gifted athlete, and when combined with her competitive spirit and positive attitude, it is no wonder she is one of the top 2023 high school players. She will have immediate impact at Washington, and we look forward to seeing her development under Coach Derek Olson."
ERIN INSKEEP (MBsand/Mira Costa High School)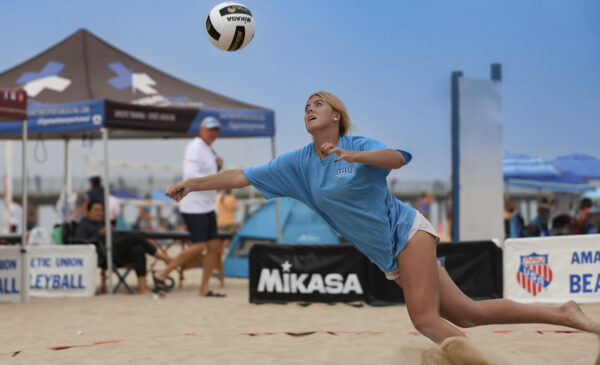 Hometown: Hermosa Beach, CA
College Commitment: Cal Poly
Notable Tournament Finishes: 2023 BVCA Club Championship-Open (1st), 2023 AAU Junior Nationals (3rd), 2022 AVP Nationals (2nd)
Was the 2022 AAU Player of the Year
Went undefeated during her high school career
Named to the JVA's 2023 Best in Beach list
Mike and Patty Dodd, MBsand Volleyball Club
"Erin was 11 when she first came to MBsand. She has superior defensive instincts and makes few errors. She's also a leader on the court with her steady ball control and high volleyball IQ."
SKYLAR MARTIN (Sinjin Beach Volleyball Club)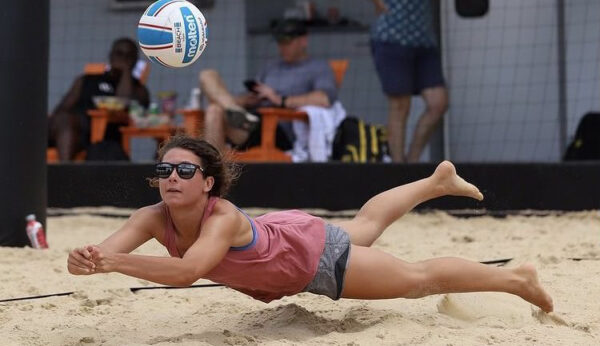 Hometown: Atlanta, GA
College Commitment: LSU
Notable Tournament Finishes: 2023 Futures Tour-San Antonio (1st), 2023 p1440 Nationals (2nd), 2023 USAV Beachfest Gulf Shores (2nd)
Was a three-time USAV national champion
Was a first-team All-American and Scholar-Athlete Award winner in 2021
Also was a letterwinner in tennis all four years of high school
Greg Vogel, Sinjin Beach Volleyball Club
""Skylar is an anomaly of a beach player, and she always remains humble and grounded. Whether she's been training every day or hasn't played in two months, she plays crisp and wins in every environment at the highest level."
MYRIAH MASSEY (Pickerington)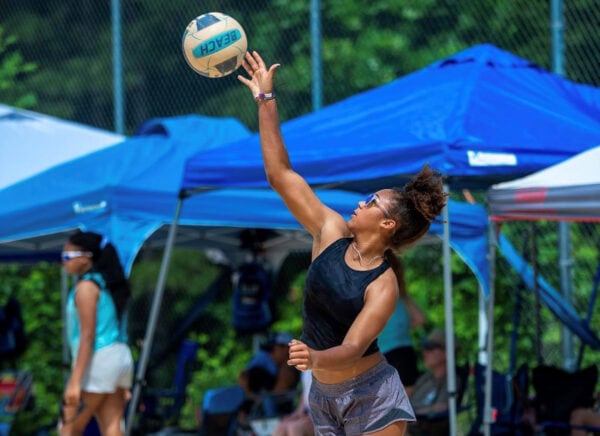 Hometown: Pickerington, OH
College Commitment: Florida State
Notable Tournament Finishes: 2023 p1440 Nationals (2nd), 2023 Futures Tour-Gulf Shores (1st), 2022 World High School Championships (2nd)
Won her first two national championships as a 12U player, and has kept on winning since
Coach played her in the 18U division starting at age 15 to give her more opportunities
Graduated high school in December and joined Florida State in early 2023
Rob Long, Ohio Valley Beach Volleyball Club
"Myriah has loved the beach game since she first touched the sand. She is one of those rare kids that decided at a very early age that the beach volleyball route was best for her. Rye has poured herself completely into becoming the best player she can be on the court and in the weight room over the last few years and has been rewarded by being able to represent the USA in tournaments abroad."
CLARA STOWELL (MBsand)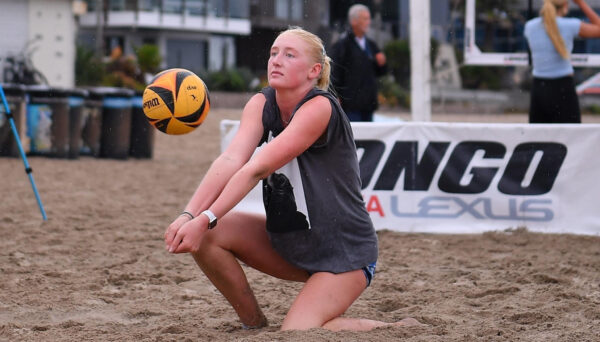 Hometown: Yorba Linda, CA
College Commitment: Stanford
Notable Tournament Finishes: 2023 CBVA (1st), 2022 BVCA Challenge (1st), 2022 AAU Nationals (2nd)
Named Best in Beach by the JVA the past two years
Won the Best Attacker Award at the BVCA Challenge in Hawai'i in November
Mike and Patty Dodd, MBsand Volleyball Club
"Once Clara committed to playing beach only, her game improved dramatically. She's one of the best high school blockers and can drop and dig like a pro. It's no surprise Clara is attending Stanford; she caught Coach Andrew Fuller's attention early on."
KAILEIGH TRUSLOW (Madsand)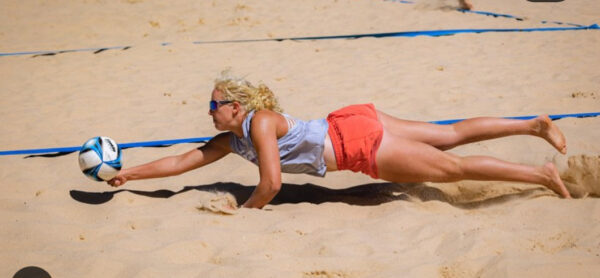 Hometown: Austin, TX
College Commitment: Florida State
Notable Tournament Finishes: 2023 AVP Nationals (3rd), 2023 AAU Nationals (3rd), 2022 BVCA Club Dual Nationals (1st)
Made the JVA's Best in Beach Class of 2023
Was the recipient of the 2022 Kerri Walsh-Jennings Award of Merit
T.J. Staples, Madsand
"Kaileigh has a fanatical obsession with beach volleyball that is a huge factor to the growth she has had throughout her Juniors Beach journey. If she was given the opportunity to train for 10 hours a day, she would take it in a heartbeat. Kaileigh's creativity has made for some memorable moments on the court and we can't wait to see what is yet to come."
SECOND-TEAM ALL-AMERICANS
JORDAN BOULWARE (Community Leadership Academy/C3 Beach)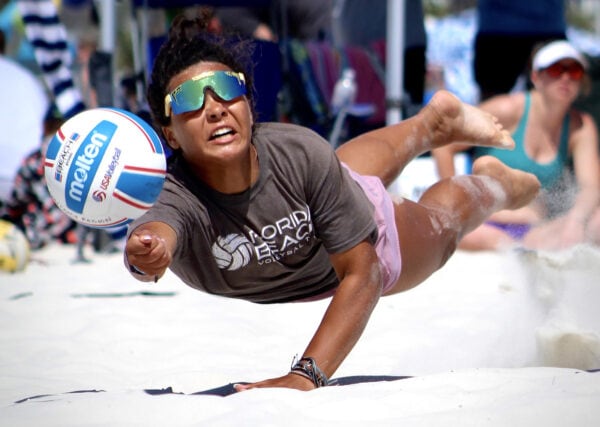 Hometown: Tallahasseee, FL
College Commitment: Florida State
Notable Tournament Finishes: 2023 AVP First Coast Open (3rd), 2023 p1440 National Championship (5th), 2021 AVP Nationals (1st)
Member of the 2023 USAV National Team Development Team
Selected to the P1440 Fab 50 Team in 2022
Part of USAV National Team Development Program in 2021 and 2022
Alaina Chacon, C3 Beach
"Jordan's work ethic is unparalleled; it sets her apart as a true force on the sand. Her tenacity in the face of obstacles is truly remarkable, and she always chooses a path of determination rather than taking shortcuts. A gritty defender, her quick arm and strong mindset make her a formidable presence on the court."
HARPER COOPER (Madsand)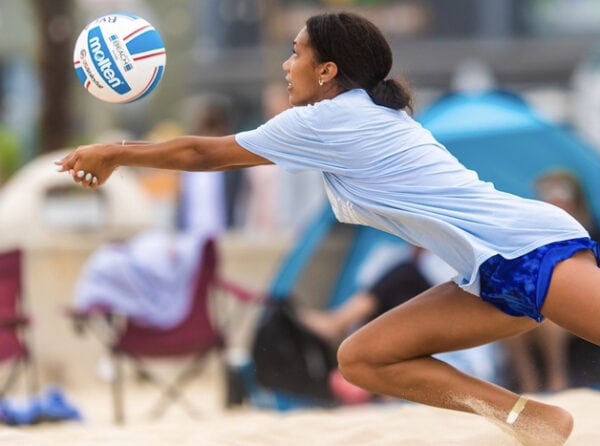 Hometown: Plano, TX
College Commitment: UCLA
Notable Tournament Finishes: 2023 BVCA Club Dual Nationals (2nd), 2022 AVP Nationals (3rd), 2022 BVCA Club Dual Nationals (1st)
Named to the JVA's 2023 Best in Beach list
Has been a staple on Madsand's top squad (Madsand White), which has enjoyed a great run the past three years
T.J. Staples, Madsand
"Harper is the type of person that every program would love to have. She is consistently fair-minded, lighthearted, and humorous, and she has the ability to focus when it's time to go. Never one to make excuses or complain, she has put in the steady work to become a lights-out, side out player that is tough to read and a partner that finds a way to extend the rallies in a wide range of situations."
CLOVER CRENSHAW (Elite Beach Volleyball)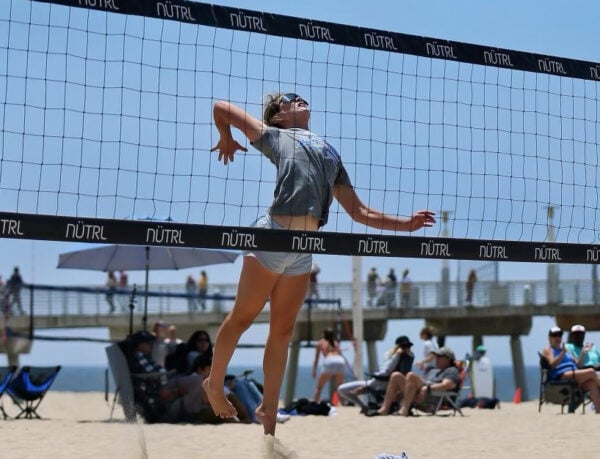 Hometown: Hermosa Beach, CA
College Commitment: Loyola Marymount
Notable Tournament Finishes: 2023 AAU Los Angeles Grand Prix (3rd), 2022 Women's CBVA-AA (1st), 2022 AAU West Coach Junior Olympics (3rd)
Recorded seven top-5 finishes at AAU events in 2023
Was a 2023 Fab 50 Ambassador by p1440
Holly McPeak, Elite Beach Volleyball 
"Clover Crenshaw is one of the hardest working athletes we have trained. She worked hard to become an all-around player and really came into her own this past year, dominating and winning tournaments. Clover is dynamic enough to play at the net as a blocker or cover the court defensively. She will be a huge asset to her collegiate program at Loyola Marymount."
KARYNN GARROW (Geneva School of Boerne)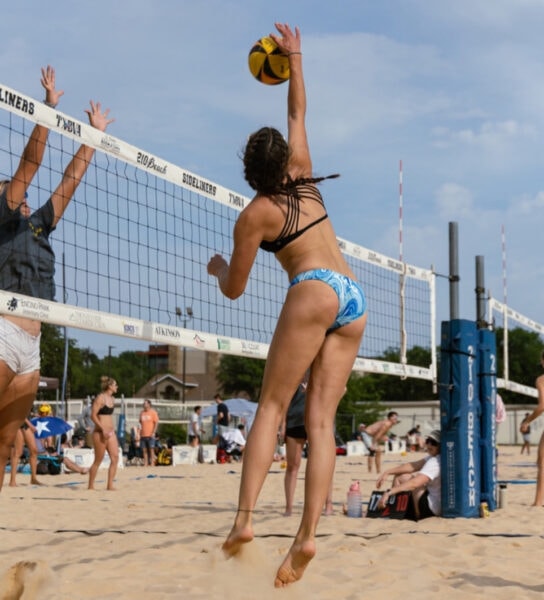 Hometown: Boerne, TX
College Commitment: Grand Canyon
Notable Tournament Finishes: 2023 p1440 Futures Tour-Phoenix (1st), 2023 AVP National Championship (3rd), 2023 AVP Open (3rd)
Made the 2022 Girls Beach Fab 50 list from VolleyballMag.com
Named to the JVA's 2023 Best in Beach list
CHLOE HOFFMAN (Valley Girls Beach Club)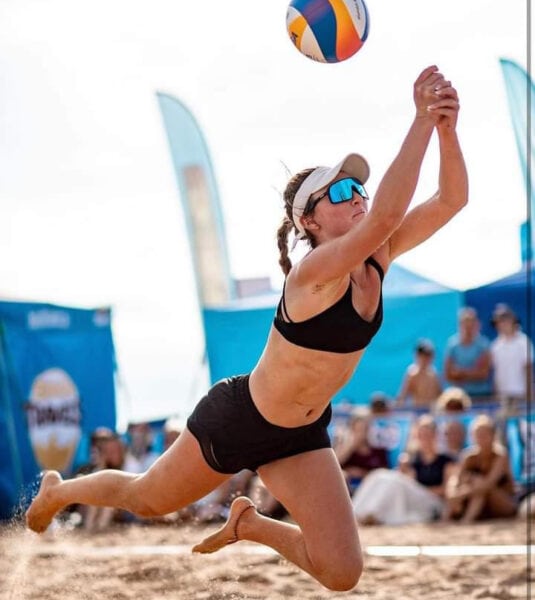 Hometown: Santa Barbara, CA
College Commitment: Stanford
Notable Tournament Finishes: 2023 AAU Hermosa Beach (1st), 2023 USAV Beachfest Gulf Shores (3rd), 2023 BVCA Pairs Championship (3rd)
Named to the 2022 VolleyballMag.com Girls Beach Fab 50 list
Teamed with Portia Sherman at Dos Pueblos and went undefeated two straight years
Heather Lowe, Valley Girls Beach Club
"Chloe is a dynamic player, and when she dials into game mode, she can really showcase her skill set. Her all-around ability is easily spotted and her passion for the game turns heads whenever she's on the court. Her greatest weapon is her serve"
GRACE HONG (Spiker Beach Volleyball Club)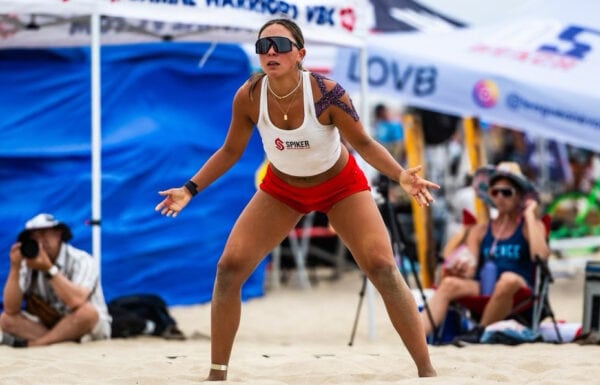 Hometown: Huntington Beach, CA
College Commitment: USC
Notable Tournament Finishes: 2023 BVCA Nationals (3rd), 2023 p1440 Nationals (5th), 2023 CBVA Women's Open (5th)
Part of a Spiker Beach Volleyball Club Black squad that had a first-place finish in the 2023 OC Event
Paired with fellow All-American Madison Goellner in 2022 and 2023 at major tournaments; both signed with defending-national champ USC
Jake Gibb, Spiker Beach Volleyball Club
"Grace is the best natural leader I have seen at the Juniors level. She has amazing volleyball IQ and is just a straight-up baller."
KATHERINE PHILLIPS (Valley Christian/One Beach Volleyball)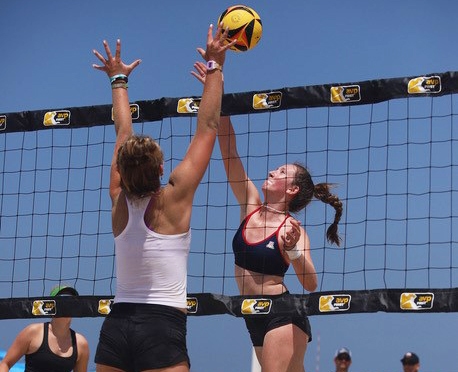 Hometown: Chandler, AZ
College Commitment: Arizona
Notable Tournament Finishes: 2023 BVCA Nationals (5th), 2023 AVP America Qualifier (1st), 2022 p1440 Triple Crown Series-Mesquite Beach (1st), 2023 Toyota Valley Open (3rd)
Was on VolleyballMag.com's 2022 Girls Beach Fab 50 list
Paired with Korah Nordin at Valley Christian HS to go undefeated for two years and earn back-to-back pairs state titles, making them the only Arizona pair to ever do so
Named the Arizona 3A beach volleyball Player of the Year in 2021
Ryan Wrublik, One Beach Volleyball
"Kate has been an incredible athlete and leader for our program. Rarely do you see such work ethic, kindness and humility paired with such incredible talent. I am so grateful to have worked with such an exceptional young lady and know she has still only scratched the surface of her potential."
TANON ROSENTHAL (MBsand/Mira Costa High School)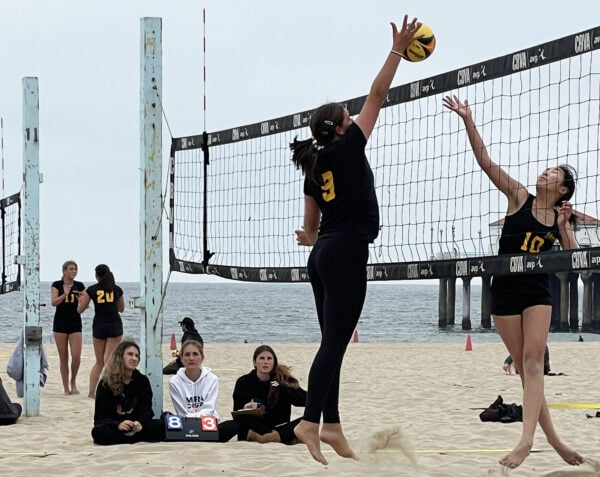 Hometown: Hermosa Beach, CA
College Commitment: Arizona
Notable Tournament Finishes: 2023 BVCA Club Challenge (1st), 2023 AAU Junior Nationals (5th), 2023 CIF State Pairs (2nd)
Part of the powerful Mira Costa dynasty that didn't lose a match during her high school career
In addition to being a varsity beach star, she played three seasons of indoor volleyball
Mike and Patty Dodd, MBsand Volleyball Club
"Tanon can do it all well. She always performs well under pressure, remains calm, and is steady and analytical. She is a supportive partner, and is loved by her peers, which will help her contribute at the University of Arizona under Coach Steve Walker."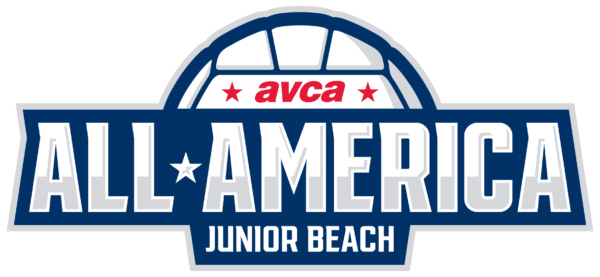 Award Type
All-America

High School All-America