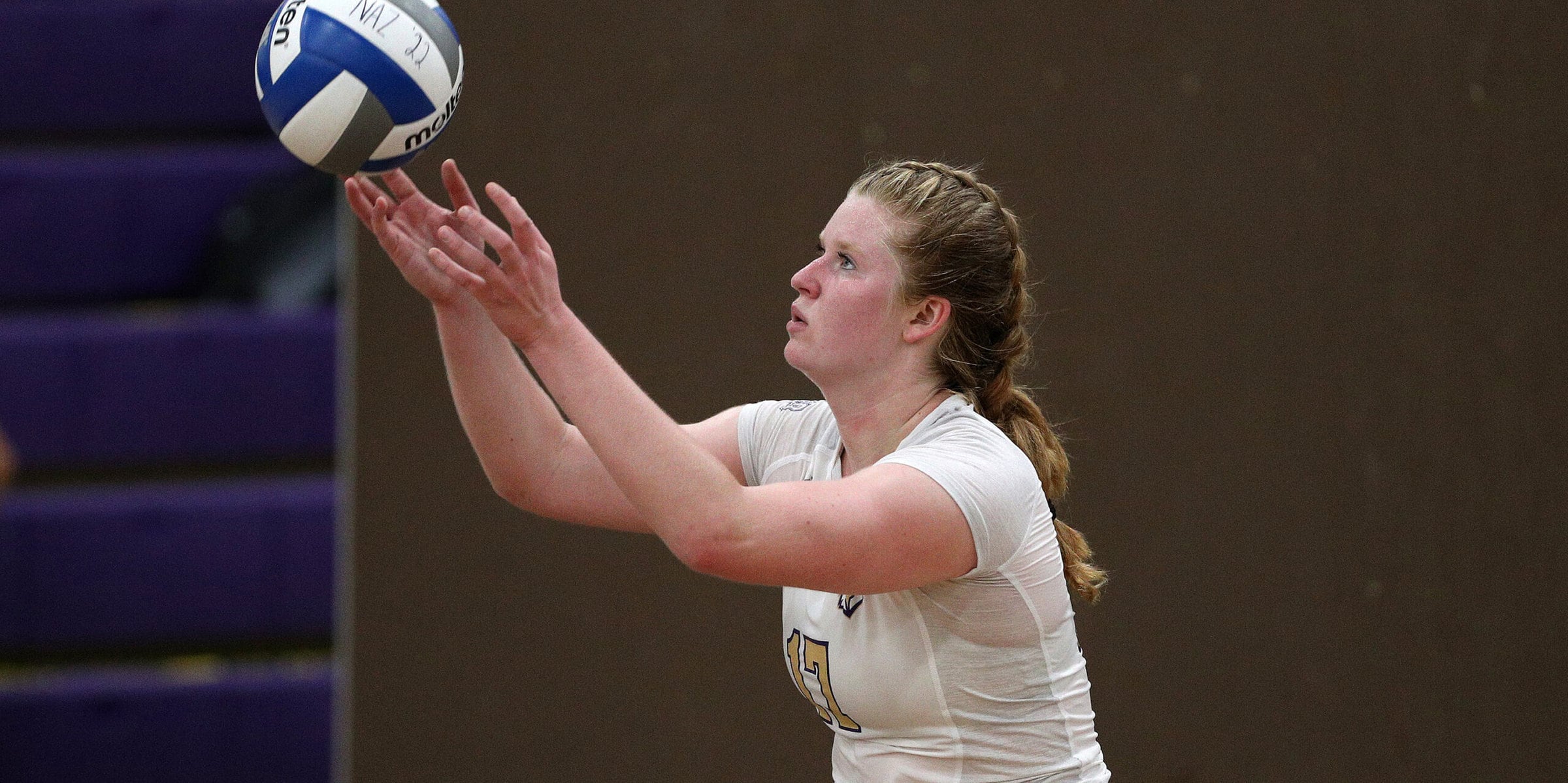 Player of the WeekCollege WomenDivision III Women
Tessa Grover of Nazareth is the AVCA/GameChanger Division III National Player of the Week.
At Elmira, she recorded her nation-leading fifth triple-double of the season with 14 kills, 17 assists, and 13 digs. For the week, she had 26 kills (4.33/set), 27 assists (4.5/set) and 16 digs, and she hit .533. She becomes Nazareth's second National Player of the Week, joining Christa Downey (Oct. 28, 2002).