This story is part of the USMC/AVCA Battles Won Award series. This new award recognizes volleyball players and coaches who are overcoming obstacles, both on and off the court.
Jasy Donald High School Volleyball Player, D.W. Daniel HS (Central, S.C.)
Following her freshman season of volleyball, and at 14 years old, Jasy started experiencing frequent headaches and not feeling well. After a visit to her pediatrician, she was admitted to the hospital and found out that she was in kidney failure.
When did you realize you had kidney problems?
"A few days after my freshman volleyball season ended in 2020, I went to the hospital and was diagnosed with kidney failure and told I needed to start immediate dialysis to live and would need a transplant. This was very unexpected because everything was normal—I was doing regular high school life as a teenage girl—and then not even a week later, I'm in the PICU and fighting to live."
"I was on dialysis for a year, and I was in and out of hospitals throughout late 2020 and most of 2021 before I got the call for my transplant on Oct. 19, 2021. It was hard at times, to put it lightly, especially watching my friends still be able to do everything when I couldn't.
"As crazy as it seems, though, I would definitely go through it all again because of how much it changed my perspective and changed me. I grew up—it was a night-and-day difference—especially with my faith."
What was your recovery like?
"I heard from most people that when you wake up from a transplant, you're completely different and feel so much better. And, that's exactly how it was for me!"
"After I got my transplant, I stayed in the hospital for about two weeks, and then they discharged me to stay locally for close supervision and labs. Even though I was on a ton of medications, I was so grateful for my donor and to have my life back—free of dialysis and feeling so much better!"
"After that, I was able to go home, and everything since then has been so much better … life is so good. My labs recently showed my transplanted kidney functions at 114 percent; that's more than most people who have two working kidneys and I only have one! It is just such a blessing."
Who are some people that really helped you throughout this process?
"There are so many people; our whole community became my cheerleaders."
"I have a friend, Morgan, who has done my nails for most of my life. She also
had a kidney transplant a few years before I did, so it was nice to have a friend who went through the same thing. It's so nice for us to sit down and talk about how healthy we both are now and how good God has been to us!"
"My family helped out a ton, especially my Mom. We got really close and were inseparable for that year because we were together all the time. We also grew so close in our relationship with God. She actually got trained to do my dialysis at home every night and basically became my nurse but most importantly, she became my best friend!"
Any college plans for next year?
"Yes, I am in the process of applications now, and I want to be a nurse. I have always wanted to be in the medical field, but after going through all that I went through, I really realized how much my nurses helped me in the hospital. I want to make that impact on my patients and their families and help them get through those hard times."
Has what you have gone through given you any different perspectives?
"I have found that my experiences help me relate to others who are struggling in a much better way. I was so honored to be able to make the team again my senior year. Being there for my team has helped me so much more than they will ever know!"
"Girls tend to come to me now when they need to talk. There is one girl on the team who's injured and wants to be on the court so bad. My freshman year I would push myself on the court even when I wasn't feeling well because I didn't want to let my team down, and now I am getting to help her understand the importance of taking care of yourself and being there for your team."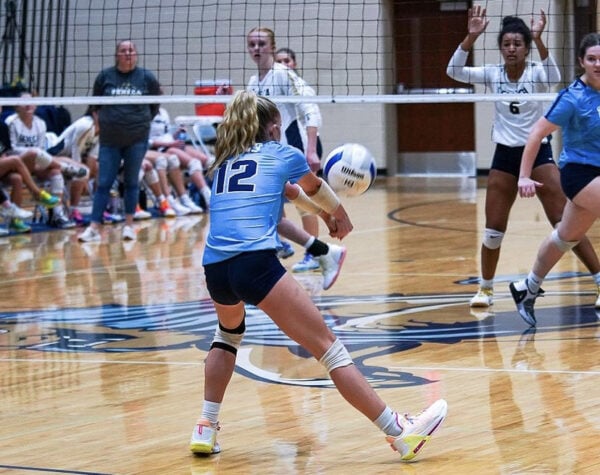 Is there anything else you would like to add?
A teammates' parents started a grass volleyball tournament when I was diagnosed. What began as a fundraiser for my family has become a community event—for three years—that is now an opportunity to raise money for other people and share the importance of being an organ donor."
"Last year we raised money for my kidney donor's ministry: Ben's Brown Bag ministry. Ben was an awesome 21-year-old, North Carolina State senior who tragically lost his life in a pedestrian accident. Before his life ended, he was able to make an impact on others by always giving to those in need and having a big heart. He helped save the life of five people by selflessly being an organ donor."
"The ministry helps others who may be homeless or just struggling to make ends meet. The money from my tournament allowed them to help multiple young adults, including one person who was living on the streets. It funded a start to get them set up in an apartment."
"Being able to be healthy again and persevere and get back to the sport that I love has been nothing short of a battle won. It has been challenging at times but so wonderful to know that I could take something so difficult and make it become something so rewarding!"
Check out stories of other Battles Won Award nominees