The 2023 AVCA Phenom List and 2023 AVCA All-America Watchlist was published on August 28, 2023. Nominations for the AVCA Phenom List opened on May 8, 2023.
Nominations must have been submitted by August 25 in order to be considered for the August 28 publication. Late nominations were accepted through September 26 at 5 EST, with any additions or corrections to the Watchlists published once a week. 
The requirements for having an athlete on the AVCA Phenom List are: 
student-athlete must be an underclassmen who has been recognized in some form for her outstanding volleyball abilities (All-Region, All-State, PVB Watchlist, USAV NTDP team, etc.)

AND

 

student-athlete's high school head coach, club coach, or club director must be an active AVCA member
Uncommitted athletes on the AVCA Phenom Watch List are invited by the AVCA to participate in the Phenom College Preparatory Program.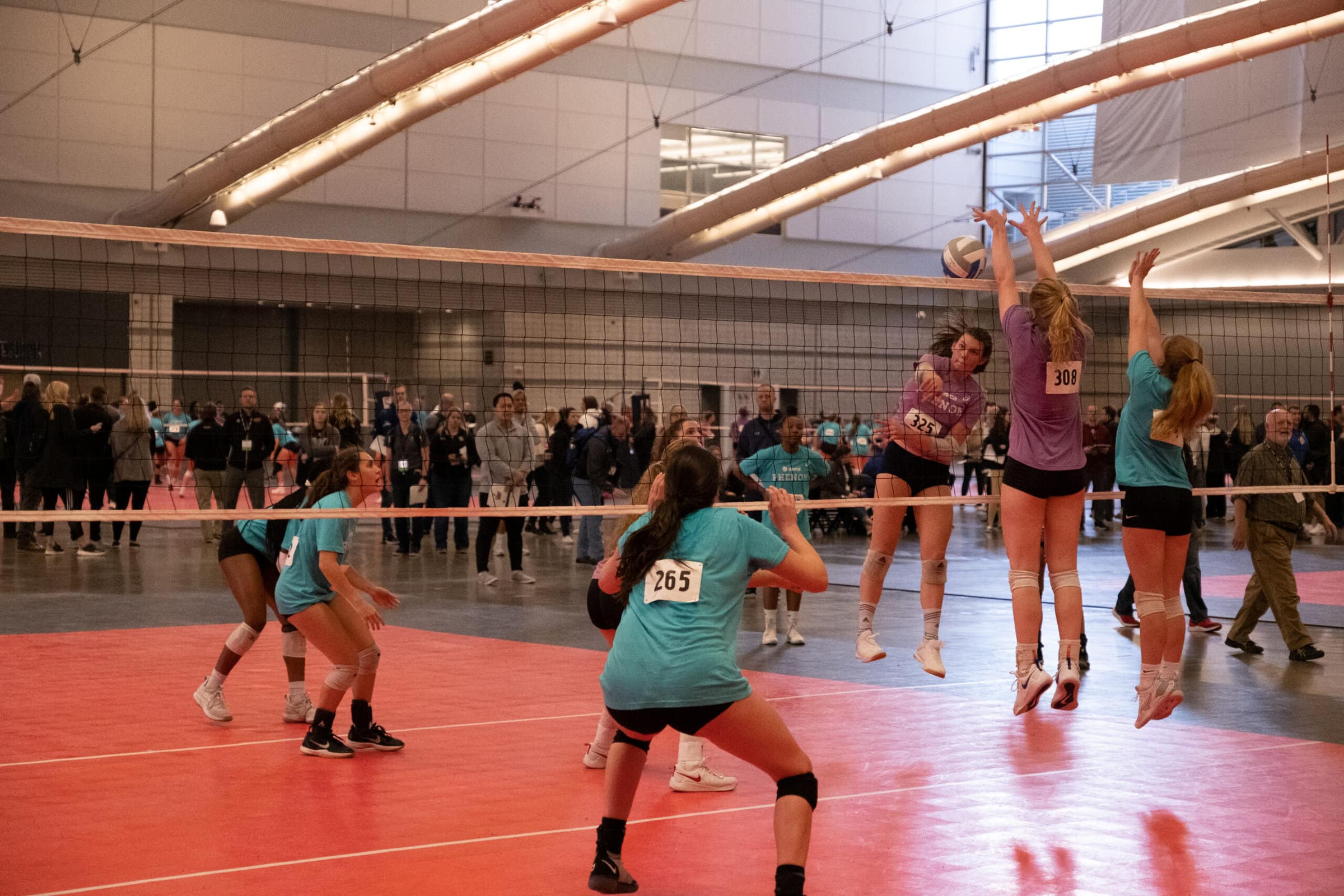 DECEMBER 14-17, 2023 IN TAMPA, FLORIDA
AVCA Phenom College Prep Program
For the twelfth year, the AVCA will host the invitation only Phenom College Preparatory Program.Since the start of the program, 80% of participating athletes end up on college rosters! Check out the latest data.
The Phenom Program is the only showcase that consistently has 200+ college coaches in attendance. In 2022, 242 college coaches RSVP'd in advance or registered onsite.
2023 Phenom participants
will receive or participate in:
AVCA Phenom Talent Showcase, where athletes will demonstrate their skills in front of the college coaches in attendance

AVCA Volleyball Performance Index (avcaVPI™) Testing: a specific measurement of physical potential

Athlete Behavioral Profile (ABP): a unique profile of your learning style

Educational sessions regarding recruiting, life as a college athlete, nutrition, mental health training, and more!

Parent-specific educational sessions with the NCSA about recruiting rules and what to expect during the process

Asics T-shirt

Comparative avcaVPI™ metrics, ABP assessments, and a list of college coaches who attended or viewed the Talent Showcase provided after the event.

Results entered into a database that is searchable by event, class, position, and physical metrics. This allows a player to assess where she measures up against other Phenoms and allows AVCA college coaches to search for specific traits/positions.
This unique event is designed to prepare and educate participants and their parents about playing volleyball at the collegiate level.
Being on the AVCA Phenom List does not automatically secure a spot in the Phenom College Preparatory Program

Invitations to athletes on the list will be emailed

Sept. 27, 2023
Registration is first come, first served for uncommitted athletes on the AVCA Phenom List or AVCA All-America Watchlist
Registration will close in Nov. or when capacity is reached
Please note: Registration has filled within 24 hours the last two years.